Kamet Single Malt
Kamet is India's newest Single Malt whisky , produced by Piccadilly Distillery. Kamet is distilled using six-row barley grown in the foothills of the Himalayas. The whisky is a blend of different casks types, such as ex-Bourbon, ex-wine and ex-Sherry casks.
Country of origin
india
Indian single malt
Kamet Single Malt is produced at the foot of Mount Kamet, the third highest peak of the Indian Himalayas. The lands on the mountain's foot are fertile and provide perfect conditions to cultivate barley. Furthermore, the extreme climat conditions (varying from 0-50 degrees) have a big impact on the maturing whisky. As a result the angel's share is as high as 11-12% per year.
Piccadilly Distillery, producer of Kamet whisky, is operating since 2012. The distillery has Scottish style pot stills, which create a light, floral and fruity style whisky. In addition the distillery also has its own small cooperage, providing the distillery with different cask varieties.
Kamet Single Malt is a blend of whiskies matured in ex-Bourbon (American oak), ex-wine (French oak) and ex-Sherry casks.
Tasting notes
Nose: Delivers a vinous fruity profile with oaky spicy notes. Complimented with vanilla, caramel & subtle raisins, nutty & sweet dark chocolate to top it off.
Palate: Lively entry with vinous fruitiness & a spicy vibrancy. Vanilla notes exhibiting a melted concoction of fresh & dried fruit notes. Subtle hints of oaky vanilla, spice & dark chocolate linger in its depths.
Finish: A long warm complex nutty finish with balanced dry & sherried sweetness lingering on palate with spicy oak & tannins to provide added zest.
Produced by
Piccadilly Distillery
Download Product picture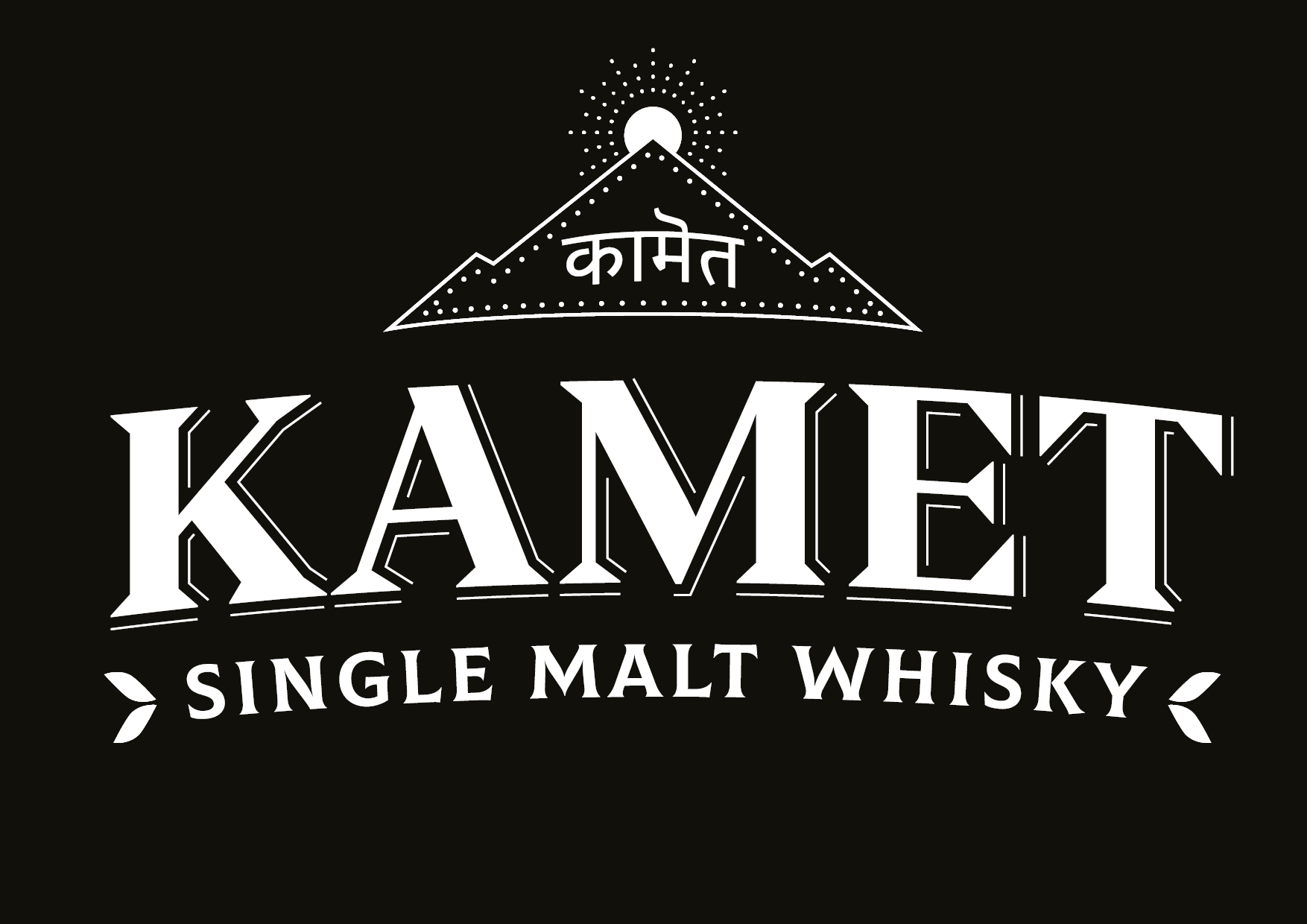 About the producer
Kamet
Kamet's story begins at the base of Mt. Kamet, the third highest peak in the Indian Himalayas.  From here the Kamet foothills unfold into verdant plains where the fertile soils become a patchwork cut by mountain fed streams.  For thousands of years the lands beneath Kamet have been a breadbasket for the Indian people providing water and agricultural sustenance. 

The stories, legends and fortunes of our region have been passed down generations, and are carried forth today by the sacred Parrot - our brand icon. We are reminded and inspired by the winged messengers of the region to work hard, be loyal to our community, and be thankful for our bountiful natural resources. Our brand icon pays homage to the culture of the villages surrounding our distillery. Parrots are considered sacred, and to be fortune tellers!